About us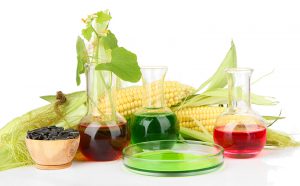 The Institute of biomass research is a joint institution of Weihenstephan-Triesdorf University of Applied Sciences (HSWT) and Ansbach University of Applied Sciences (HSA). It was established within the scope of the 'Nordbayern-Initiative' (Northern Bavaria Initiative) in March 2016.
The Institute's headquarters is located at the Triesdorf campus of HSWT in western Middle Franconia. It has a second site roughly 20 km away at the university campus in Ansbach. At the same time, it is one of four institutions at the Centre for Research and Knowledge Transfer at Weihenstephan-Triesdorf University of Applied Sciences.
Under the umbrella of the Institute of biomass research, both universities work closely together to achieve their strategic goal of continuously developing the material and energy utilisation of biomass.
As a joint knowledge and technology transfer centre, the Institute creates a network between research and economy and intensifies the numerous activities in the field of biomass in the western Middle Franconian region and beyond. It therefore makes a significant contribution to the development and strengthening of the region.