Instrumental analytics laboratory
The laboratory was set up when the Environmental Engineering undergraduate course was introduced. It was then expanded further with the introduction of the new Technology of Renewable Energies and Water Technology undergraduate courses and the Environmental Engineering master's programme. So far, about EUR 600,000 have been invested in technical facilities and laboratory equipment, including EUR 380,000 for four large appliances (ICP-OES, AAS, GC/MS and HPLC).
In the meantime, the environmental analysis laboratory has now been fitted with the technical equipment needed to determine the levels of almost all substances relevant to environmental analysis in the matrices of soil, water and air, with the exception of dioxins and furans.
Sample preparation
Solid-phase enrichment
Soxhlet extraction
Microwave-assisted extraction
Aqua regia extraction
Ball mill, cutting mill, centrifugal mill and knife mill
Microwave Digestion System
Equipment for testing inorganic parameters
UV-VIS spectrophotometer
Ion chromatograph (IC)
Atom emission spectrometer (ICP/OES)
Atom absorption spectrometer (AAS)
Elemental analyser (EA)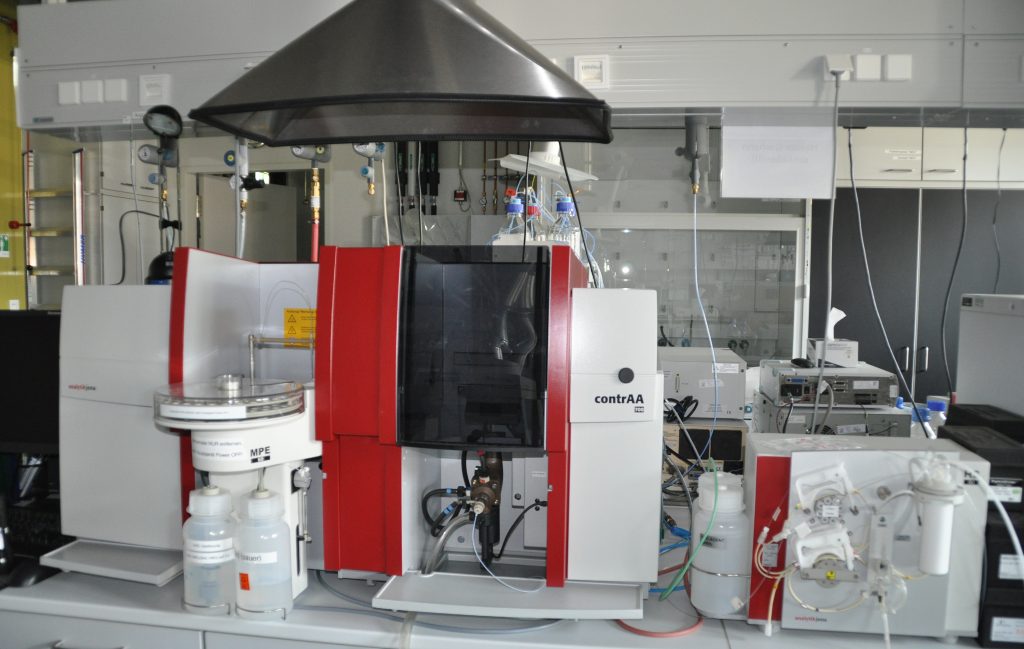 Atomic Absorption Spectrometer
Equipment for testing organic parameters
Coulometry
Gas chromatograph with FID, ECD and MS as well as purge and trap (GC)
High-performance liquid chromatography with DAD and fluorescence detector (HPLC)
Organic carbon analyser (TOC/DOC)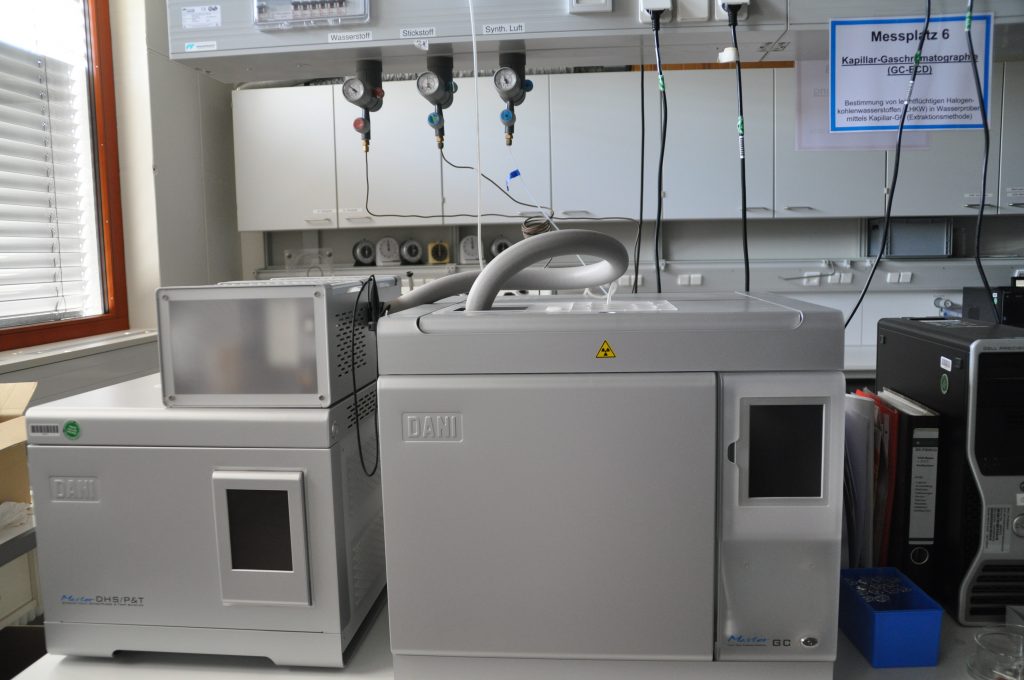 Gas chromatograph